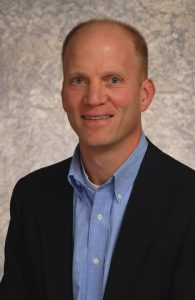 I would like to welcome you to our website. The West Lincoln Staff is very dedicated to serving all of our students and we have created a great learning environment for our students. If you do not find the information you need, please do not hesitate to call our school office, 402-436-1168. Our office hours are 7:30-4:30, Monday-Friday.
If you are new to our neighborhood or new to our school, you may register for school by going to the Lincoln Public Schools website, lps.org, and click on the enroll button. If you do not have access to a computer, we welcome you to come to our office to complete the registration process. As always, please call if you have any questions.
Earliest Arrival Time will be 8:40 am
Students will line up at their assigned doors beginning at 8:40. Students will enter their assigned doors to eat breakfast in their classrooms. Below are the entry doors for each grade level.
Kindergarten Registration Online
On January 1, 2022 the online registration for Kindergarten became available.  Kindergarten registration is open to any student who will be five years old on or before July 31, 2022.  You will need a copy of the child's birth certificate along with current immunization records. You can access the online registration at www.lps.org.  Click on Begin New Student Enrollment.
Kindergarten Jump Start
Kindergarten students will have the opportunity to participate in Kindergarten Jump Start, July 25-29. Students will be in class from 9:00-12:00. This is a great opportunity for students to learn about school and get a jump on some early academic skills.
We will meet with parents for an orientation during the morning of one of the Jump Start sessions and then in the evening one of the days during that week. Summer schedules are sill being finalized and we will communicate the time of these orientations as soon as it is determined. Families will be contacted about registering for this opportunity and with the date and time for the orientation meeting.
About West Lincoln
West Lincoln is currently home to approximately 500 students in Kindergarten through 5th grade. Our students come from very diverse backgrounds. We have four classes at each grade level except for 2nd Grade, where we have five classes. Our specialists (Art, Music, Physical Education, and Technology) support students on a daily basis, as do our Interventionists, Instructional Coordinator, Technology Coach, Social Worker, Counselor and Special Education Staff.
Additional special programming includes: TeamMates, Math Intervention Support and Literacy Intervention Support. We also partner with our Community Learning Center, which offers before and after school childcare, academic and enrichment clubs, as well as parent involvement activities. We welcome and encourage parents to become involved by joining the West Lincoln Parent Teacher Organization.
If you are in need of before and after school care, please call Family Service at 402-441-7949.
For photos and other reminders about school events, please "like" the West Lincoln Facebook page.
Sincerely,

Scott Schwartz, Principal