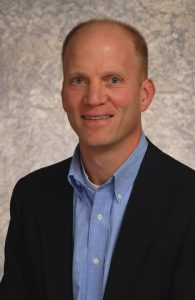 West Lincoln Families,
WL Families
On Sunday, you received a phone message with many messages for families. Please refer to lps.org for information about remote learning, food distribution sites, and emergency assistance. The link to the weekly update is on the site as well. This is the same information that was sent in the email. It is nice to have all of this information organized in one place.
Updated messaging will be sent through email, voice messaging, and on our West Lincoln Facebook Page. If you have not "liked" the page, please do so! If you have questions, please email.
The teachers at West Lincoln would love to be teaching your students, but right now, they would want all students to engage in work that will continue their learning. Beginning on Monday, March 23 we are beginning remote learning. Students will have access to review learning opportunities on the LPS Remote Learning Site.
If you are experiencing problems with your Lincoln Public Schools student Chromebook, please contact our Help Desk Monday through Friday between the hours of 7am and 4pm. Call (402) 436-1735 and be ready with your student identification number, or go to help.lps.org and enter your student login information.
If you have friends who are not getting emails from the school, please have them contact dkeys@lps.org and we can add their email address.
Please remind your child to be sure that they are showing their "Wildcat Pride" as they do their review work and continue their learning. We miss you!
Mr. Schwartz
I would like to welcome you to our website. The West Lincoln Staff is very dedicated to serving all of our students and we have created a great learning environment for our students. If you do not find the information you need, please do not hesitate to call our school office, 402-436-1168. Our office hours are 7:30-4:30, Monday-Friday.
If you are new to our neighborhood or new to our school, you may register for school by going to the Lincoln Public Schools website, lps.org, and click on the enroll button. If you do not have access to a computer, we welcome you to come in our office to complete the registration process.
It is hard to believe that Kindergarten registration begins on January 1. Here is the link for registration information and frequently asked questions. As always, we can support you at any time with registering your child for school. Later this semester, we will have extended office hours for families who cannot come to school during regular hours.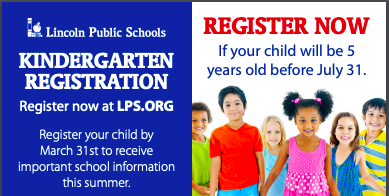 West Lincoln is currently home to approximately 530 students in Kindergarten through 5th grade. Our students come from very diverse backgrounds. We have four classes at each grade level except for Kindergarten, where we have five classes. Our specialists (Art, Music, Physical Education, and Technology) support students on a daily basis, as do our Interventionists, Instructional Coordinator, Technology Coach, Social Worker, Counselor and Special Education Staff.
Additional special programming includes: Reading Recovery, TeamMates, Food Bank Backpack Program, Math Intervention Support and Literacy Intervention Support. We also partner with our Community Learning Center, which offers before and after school childcare, academic and enrichment clubs, as well as parent involvement activities. We welcome and encourage parents to become involved by joining the West Lincoln Parent Teacher Organization.
If you are in need of before and after school care, please call Family Service at 402-441-7949. Adina Branisteanu is the School Community Coordinator for West Lincoln. You may contact her by calling the main office at West Lincoln.
For photos and other reminders about school events, please "like" the West Lincoln Facebook page.
Sincerely,

Scott Schwartz, Principal